Bayonets of the Remington Cartridge Period
by Jerry L. Janzen
Bayonets of the Remington Cartridge Period depicts with factual descriptions and instructive illustrations a complete history of the numerous arms and bayonets of a wildly active period of firearm and bayonet development. The name is tricky as it is of the PERIOD not of the Remington company. Janzen did a superb job in the research and the photographs in this volume. A required book for your early bayonet period library.

I secured several volumes of this out of print book, so get it quick for the low price of $old Out in the US, additional overseas.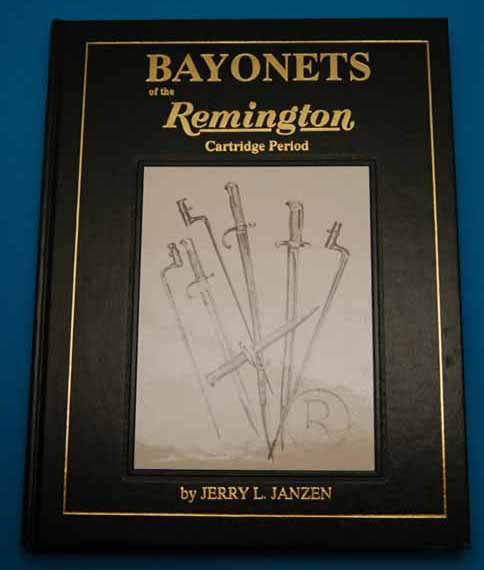 Knife Books
PO Box 5866
Deptford, NJ 08096

OR

Pay with Credit Card Right Here!